From storytelling phenomenon and hit podcast The Moth, featuring contributions from Elizabeth Gilbert, Quiara Alegría Hudes, and Lin-Manuel Miranda alongside tales of an international rescue mission for Paddington Bear, a family matriarch running numbers in Detroit, an epic Lucha libre showdown in Mexico City, and more. An inspiring and entertaining collection of unforgettable true stories about finding unexpected beauty in life's transitions.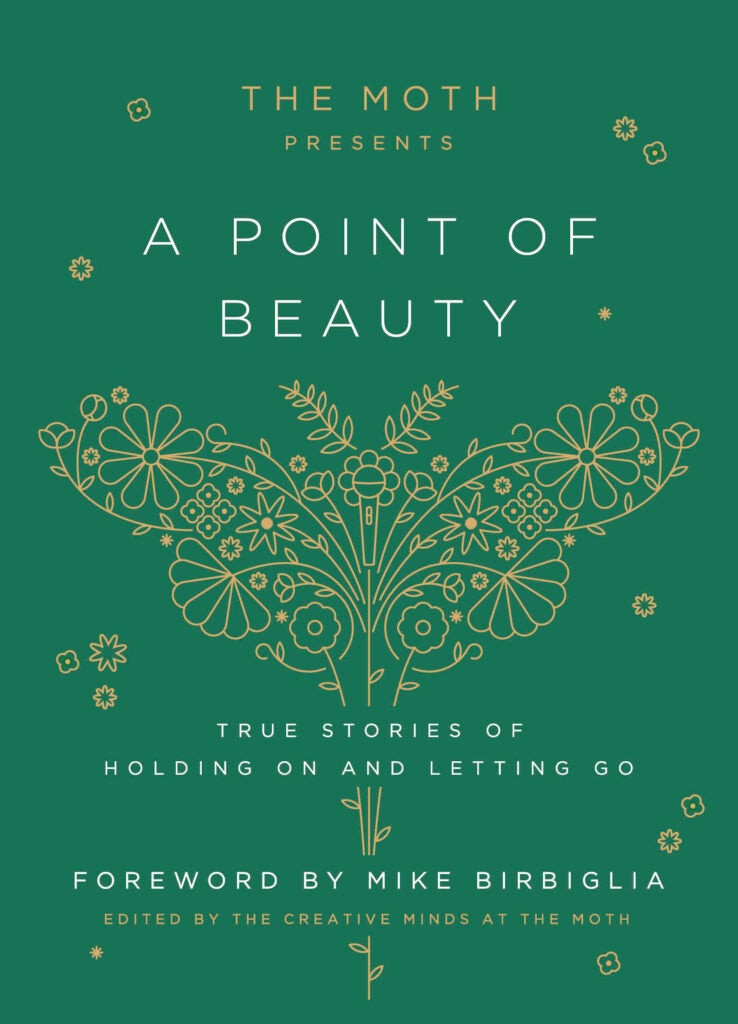 Carefully selected by the creative minds at The Moth and adapted to the page to preserve the raw energy of stories told live, onstage and without notes, readers of The Moth Presents: A Point of Beauty will encounter moments that cut and moments that heal. If we look closely enough, we can find real beauty in moments when our lives change forever—for better or for worse.
The Moth Presents: A Point of Beauty goes on sale on March 19, 2024! See below for more information and to discover even more titles from The Moth.
---
The Moth is an acclaimed not-for-profit organization dedicated to the art and craft of storytelling. It is a celebration of both the raconteur, who breathes fire into true tales of ordinary life, and the storytelling novice, who has lived through something extraordinary and yearns to share it. At the center of each performance is the story, and The Moth's directors work with each storyteller to find, shape, and present it. Since its launch in 1997, The Moth has presented thousands of stories, told live and without notes, to standing-room-only crowds worldwide. The Moth received the MacArthur Award for Creative and Effective Institutions in January 2012. Catherine Burns is the artistic director of The Moth and the editor of The Moth: 50 True Stories, The Moth Presents All These Wonders, and The Moth Presents Occasional Magic, as well as the coauthor of How to Tell a Story.