This rhythmic read-aloud about sharing by an award-winning author and a Caldecott medalist features a series of hilariously selfish forest animals.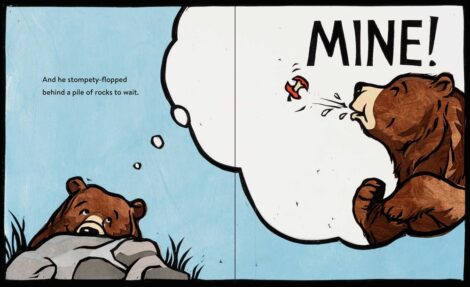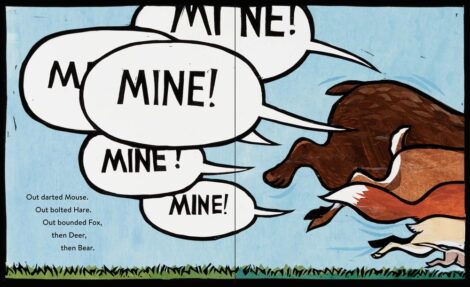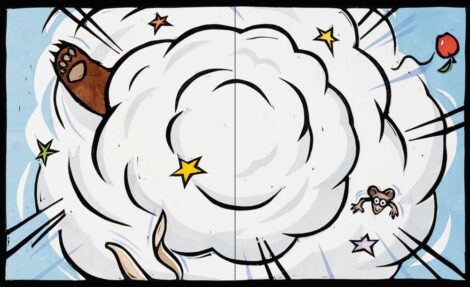 In a tall, tall tree, at the tip-tippy top, hangs a single red apple…
Along skirts Mouse. "An apple!" she squeaks, "How divine! When it tumbles to the ground, it'll all be mine!"
And so it goes, for Hare, Fox, Deer, and Bear, who each can't wait to get their hands on the apple.
Soon the wind huffs and puffs, the branch snips and snaps, and down the apple falls. Only one shiny red apple for five furry creatures? What are they to do?!
Here is a read-aloud picture book, perfect for storytime, that will have kids repeating the refrain "Mine!"… complete with an ending that celebrates sharing and is sure to surprise!
A downloadable Mine! storytime kit, including activity sheets and easels are available