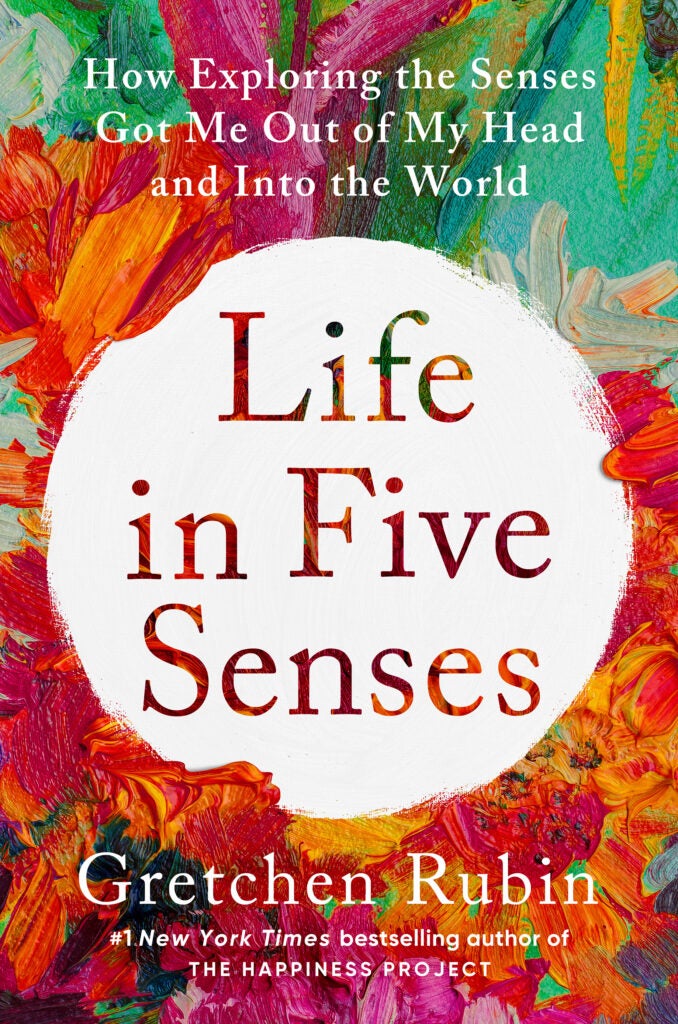 Dear Friends,
I'm very happy to share LIFE IN FIVE SENSES: How Exploring the Senses Got Me Out of My Head and Into the World with you. What a joy it was to write this book!
I was drawn to this subject because, over the past few years, I'd started to realize that I felt stuck in my head—disengaged from the world and other people, and also from myself.
For more than a decade, I'd been studying happiness and human nature. Then, one day, a visit to my eye doctor made me realize that I had been overlooking a key element of happiness: my five senses. I'd allowed the vital sensations of life to slip away, unnoticed. This epiphany lifted me from a state of foggy preoccupation into a world rediscovered by seeing, hearing, smelling, tasting, and touching.
In the book, I explain how and why sensory experiences and delights are so crucial for our mental, physical, and emotional health. Some examples? Massage, sound bath, cosmetics, forest bathing, flowers, cryotherapy, soft blankets, scented candles, modeling clay, Audio Apothecary, and more.
In a world that can feel flattened and drained, and yet also hyper-processed and over-saturated, we're all craving the immersive experiences that bring our bodies and minds back into balance.
I invite you to explore Life in Five Senses further, and I so appreciate your support.
Onward and upward,
Gretchen Rubin
GretchenRubin.com