A delightful picture book about a creature of habit whose routine suddenly gets disrupted by the unexpected arrival of a new friend. A perfect story for little readers learning social emotional skills that explores the joy of trying something new!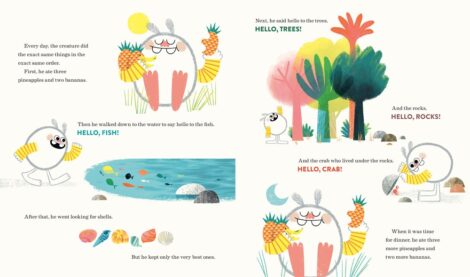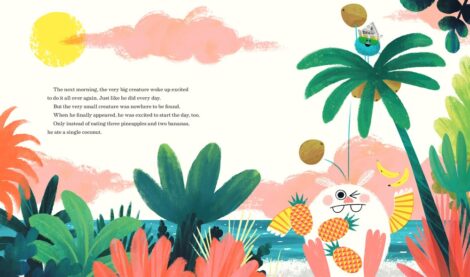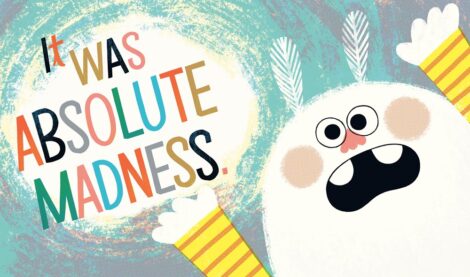 A very big creature with big teeth, big eyes, and very big feet lives on the island of Habit. Every day the creature happily does the exact same things in the exact same order.
That is, until a small boat carrying a very small creature with small teeth, small eyes, and very, very small feet arrives on the island. The big creature is excited to share his routine, but the small creature has ideas of his own. The little creature does something different every day–it's madness to the big creature!
Can these two creatures learn to understand each other? Is the island big enough for both of them? Colorful and captivating, this is a story about learning with and from your friends.
Enjoy these Summer Activity Sheets: