The inspiring true story of how one small turtle and kids all over the country sparked an environmental movement. Based on the viral video that created awareness of the harm caused by plastic straws, this heart-wrenching story is a perfect tool for teaching children about sustainability.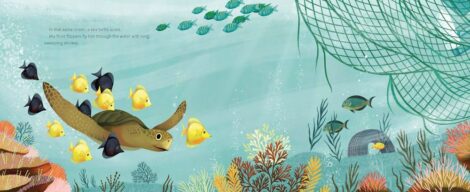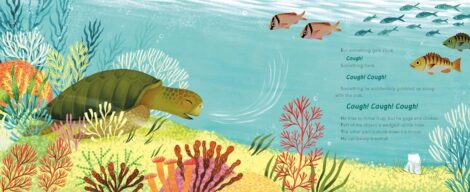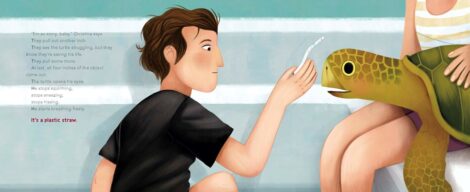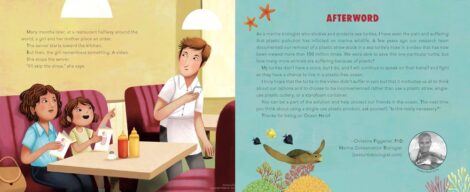 Slurp! A boy finishes his drink and tosses it in the trash, straw and all. He moves on without another thought….
In the waters off of Costa Rica, scientists spot an endangered sea turtle and pull him aboard to study him. But he has something stuck in his nose. A barnacle? A stick? No…it's a plastic straw!
This heroic story of one turtle's rescue reminds us that even the smallest straw can hurt our ocean life–and that the smallest demand for change can grow into something big!
Enjoy this Activity Sheet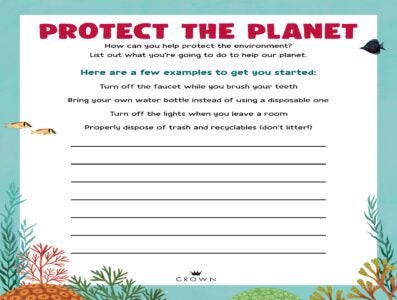 Elisa Boxer is a Maine-based, Emmy-winning journalist and columnist whose writing has appeared in publications including The New York Times, Inc., and Fast Company. Having worked in newspaper, magazine, and television journalism, Elisa is thrilled to bring her reporting and storytelling skills to the world of children's literature. She is the author of A Seat at the Table: The Nancy Pelosi Story and The Voice That Won the Vote: How One Woman's Words Made History.