In a story full of style, sass, and significance, a young boy goes on a quest for the perfect Easter church outfit, inspired by elders from his community. Along the way learns about the importance of Easter traditions to his family, his ancestors, and the Black church.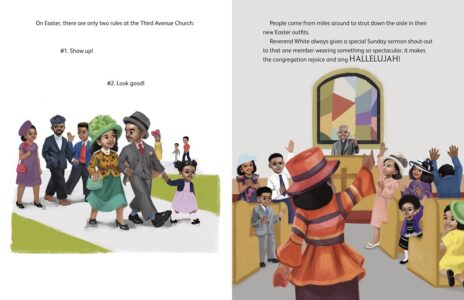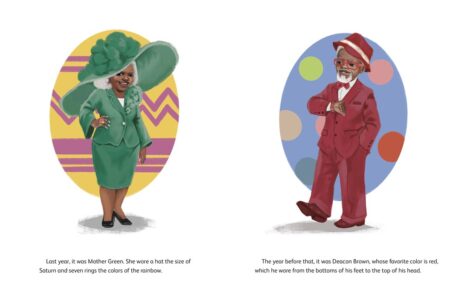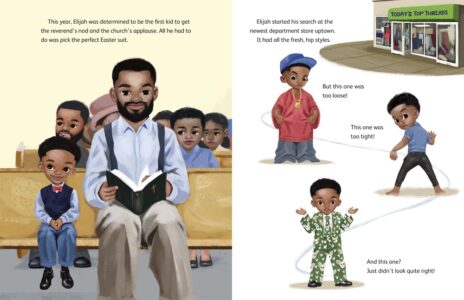 Elijah is on a mission to find the perfect church outfit for Easter. Failed attempts at his town's stores leave Elijah crushed, but an important conversation with Deacon Brown and Mother Green about tradition, culture, and clothing gives him the courage to create his own Easter masterpiece: a patchwork of perfection that tells his story with style.
Families at Easter will appreciate seeing the themes of church and Black culture throughout Elijah's quest, in this sweet yet important story about a young boy's journey toward an understanding of those who came before him.
An afterword from the author delves into the traditions and culture of Black communities at Easter and the historical importance and significance of Easter clothing and style.