A stunning celebration of Ralph Lauren's signature home collections—including the designer's own homes—which have inspired the world of interior design for nearly half a century.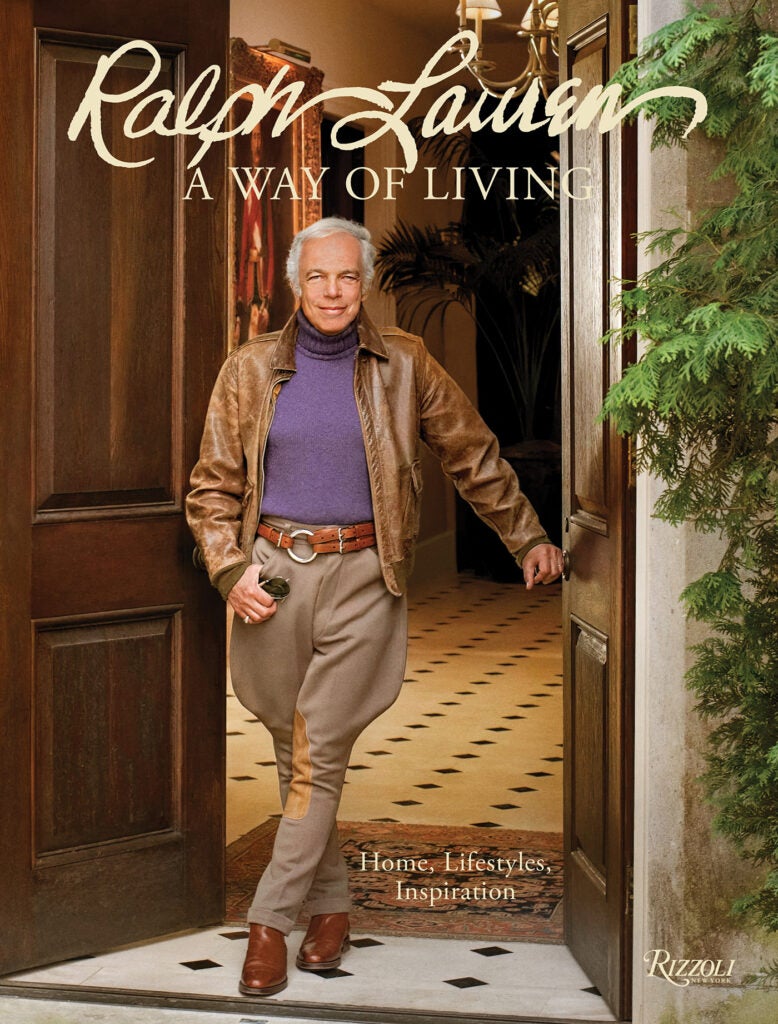 The cinematic vision of Ralph Lauren is brought to life with a stunning and intimately written book that spans decades of innovation and influence by the iconic American designer. Ralph Lauren: A Way of Living, published by Rizzoli New York, commemorates the 40th anniversary of the home collection with the first comprehensive volume dedicated to the signature style of Ralph Lauren and his pioneering lifestyle approach to design. From trailblazing innovations that revolutionized the home industry to conceptualizing residential retailing and perfecting the art of hospitality, Lauren has created a multifaceted world that evokes emotion and inspires a more beautiful way of life.
This special volume presents a visual timeline of Ralph Lauren's remarkable history as a lifestyle innovator. Lauren's unparalleled ability to seamlessly blend fashion and the home is illustrated with the groundbreaking designs and innovative use of materials that have distinguished the home collection since its inception in 1983. Historic achievements such as the opening of his first New York City flagship on Madison Avenue – which invited guests to experience the complete World of Ralph Lauren in a residential environment – and his renowned restaurants that offer the epitome of gracious hospitality, demonstrate the magnitude of Ralph Lauren's influence on the worlds of lifestyle design and hospitality. The timeline is complete with quotes from distinguished members of the design world and prominent figures of our culture including Oprah Winfrey, Hillary Rodham Clinton, and architecture critic Paul Goldberger.
Ralph Lauren: A Way of Living honors the life and work of a true visionary and innovator. Ralph Lauren's monumental impact on the way we live is as recognizable today as it was groundbreaking 40 years ago. His vision is not about trends of the moment, but is built upon values and things that last, and his legacy will continue to shape the places we call home.