The hit keepsake journal series Q&A a Day is now available in three fresh new looks to fit any aesthetic!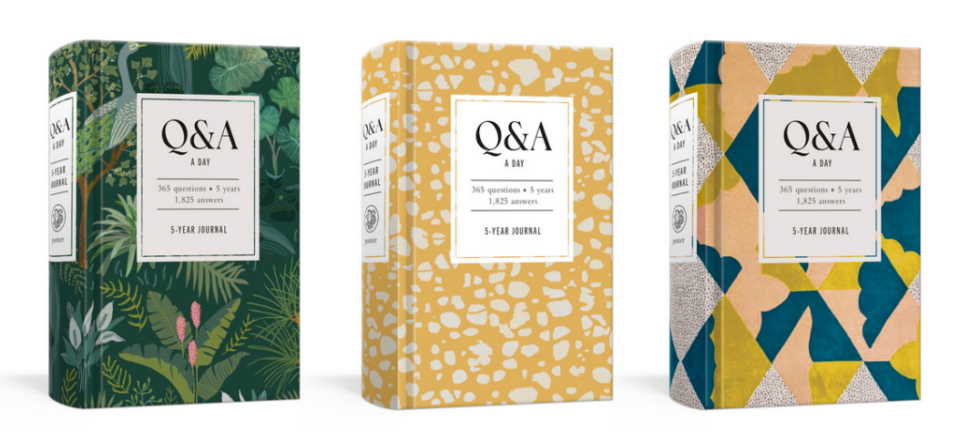 With over 2.5 million copies sold, the Q&A a Day series is a true phenomenon. Original prompts, classic design, and beautiful embellishments pair with timeless textile patterns to create the perfect gift for anyone moving into a new phase of life.
These 5-year journals offer a unique opportunity for self-reflection as you revisit your answers year after year. Before you know it, you've made your own personal time capsule. Q&A a Day's format of a one sentence prompt per day makes it easy to fold journaling into your daily habits and find a moment of peace within your busy routines.
Whether your personal style leans more towards modern, traditional, or organic, there's a Q&A a Day to fit any bookshelf, nightstand, or writing desk! Find our favorites down below, and then explore them all on the Q&A a Day series page.