World-renowned model and wellness advocate Gisele Bündchen presents 100 delicious and approachable recipes based on everyday ingredients. The cookbook focuses on kickstarting and maintaining a healthy lifestyle while finding balance and intention.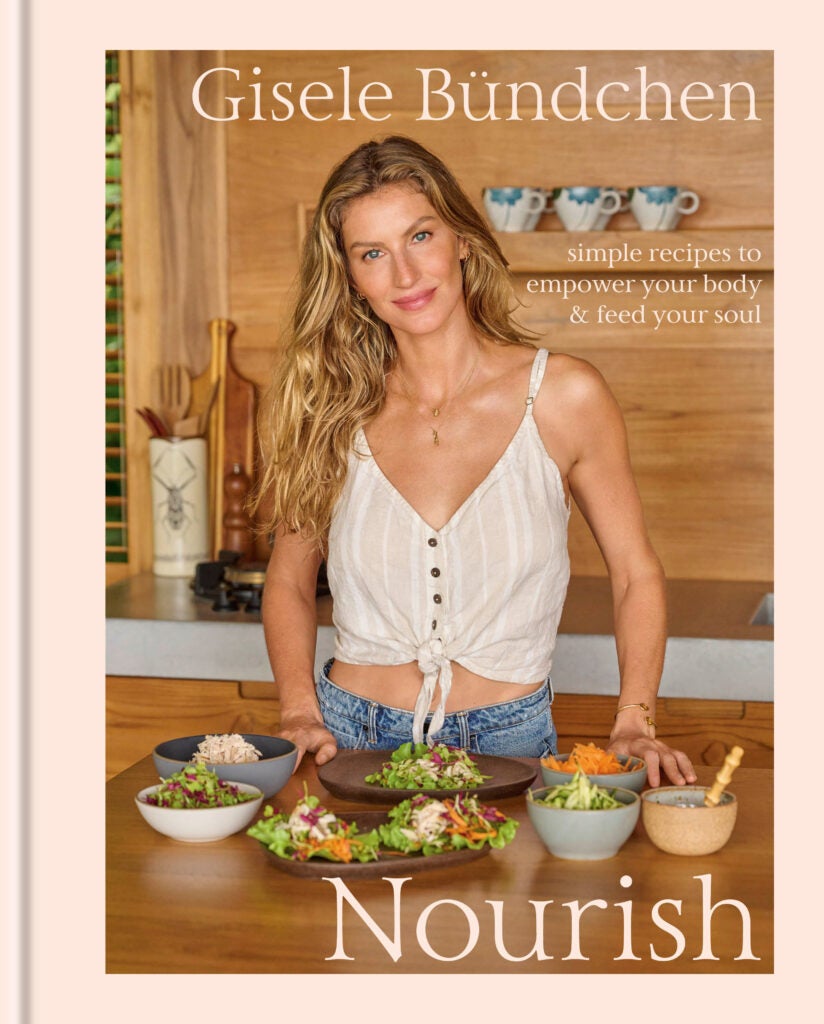 Superstar model and philanthropist Gisele Bündchen believes wellness begins with food. At home she chooses lean, healthy proteins and nutrient-rich vegetables; she also believes in eating with flexibility (pizza night with the kids!). This means recipes that are gluten free and rely on body-fueling ingredients like almond flour, avocado oil, and dates.
In her cookbook, Gisele provides thoughtful guidance on how to create a routine filled with positive intention, nourishing food, and gratitude to support a healthy lifestyle. The first part of her cookbook walks readers through adjusting to this new mindset and offers practical guidance. Many of the recipes include suggestions for light and hearty pairings, as well as tips for making meals "kid friendly":
• Everyday Fruits: Papaya-Almond Smoothie; Acai Bowls; Banana Ice Cream
• Breakfast + Breads: Brazilian Cheese Bread (Pão de Queijo); Veggie Frittata; Coconut Milk Two Ways
• Salads: Steak Salad; Beet and Arugula Salad with Herby Goat Cheese
• Soups: Sneeze-Be-Gone Soup; Ramen-Style Soup with Vegetables
• Everyday Vegetables: Summer Rolls with Ginger-Cashew Dipping Sauce; Pizza Night; Pesto Chicken Wrap
• Favorite Proteins: Grilled Ribeye with Chimichurri; Sheet Pan Squash and Chickpeas; Chicken Meatballs
• Crunchies + Condiments: Maple-Harissa Cashews; Tamari Dressing 3 Ways
• Sweets: Pecan Bars; Banana Dream Pie; Carrot Muffins
From breaking cycles to journaling and setting intentions, minimizing waste, meal planning, and preparing healthful meals for your kids, Nourish is as much about living with mindfulness as it is about cooking.
---
Gisele Bündchen is a world-renowned supermodel and was named one of the top 100 fashion icons of all time. She currently lives in Miami with her children.