Girls are powerful. In business, activism, art, science, music, and more, women and girls are making their mark and setting the world on fire. Rebel Girls features stories of extraordinary women from all around the world to inspire young girls to dream big and be their very best, from historical trailblazers like Madam CJ Walker to today's rebellious climate activist, Greta Thunberg.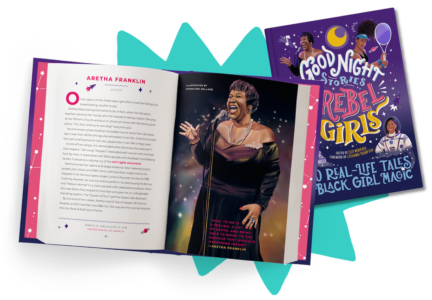 Building confidence is the key to any rebel girl's success. With Rebel Girls' new conversational puberty guide, Growing Up Powerful, readers can get the tools and support they need to navigate life changes with unshakeable confidence. Growing up means more than just body changes. Growing Up Powerful tackles topics like mental health, family life, and community activism to take a more holistic approach to puberty. Inclusive of genderfluid and transgender kids and filled with helpful advice, Q&As between experts and girls around the world, and fun quizzes, Growing Up Powerful has the inside scoop on all things girlhood, and gives tweens and teens the tools they need to become their most empowered selves.

Check out Growing Up Powerful and more of our favorite Rebel Girls books below, then browse through all things Rebel Girls on their imprint page here!