New York Times bestselling author, Today co-host, and meteorologist Dylan Dreyer brings her beloved character Misty the Cloud to Step into Reading! Learn all about how wind forms in this Step 2 leveled reader.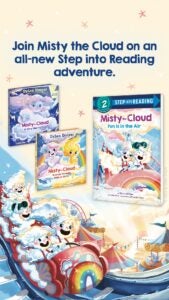 This follow-up to the New York Times, USA Today, and Wall Street Journal bestseller is the perfect addition to Step into Reading!
When Misty and her friends head to the Sea Breeze Carnival, they ride the rides, pose for photos, and play their favorite games. Best of all, they enjoy the updraft, which is created by warm and cool air colliding. Nothing like a summer wind at the beach!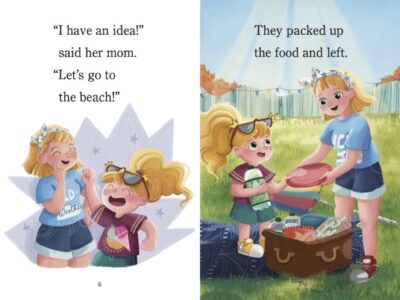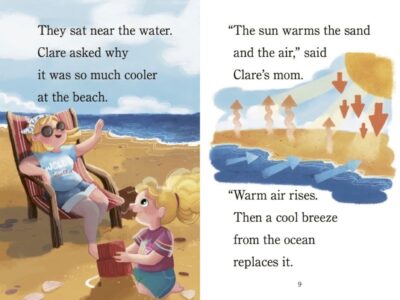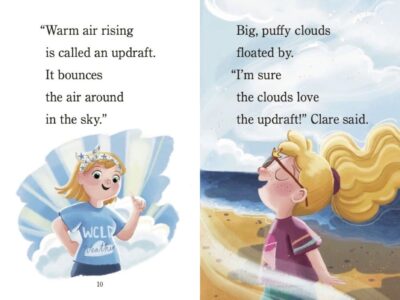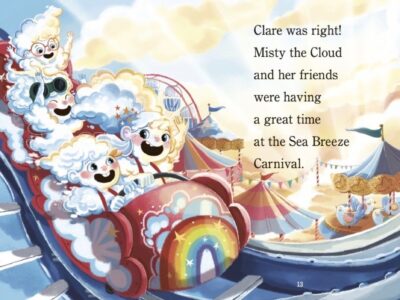 Step 2 Readers use basic vocabulary and short sentences to tell simple stories. They are perfect for children who recognize familiar words and can sound out new words with help.
Dylan Dreyer is the author of the New York Times, Wall Street Journal, and USA Today bestseller Misty the Cloud. She is also a meteorologist for NBC News, a co-host of the 3rd Hour of Today, and the host of Earth Odyssey with Dylan Dreyer. Dylan has covered hurricanes with 130 mph winds, but she loves a nice breeze when she walks her dog, Bosco. She's stood out in six-foot snowstorms, but she loves to go sledding with her three sons. She's watched roads turn into rivers during strong thunderstorms, but she loves to splash in puddles. She's traveled the country (to forty-nine states!) and the world (even to the North Pole!). She loves the weather and thinks the world is a fascinating place. Dylan lives in New York City with her husband, Brian; their sons, Calvin, Oliver, and Russell; and their dog, Bosco.