Just announced from Viking, two huge celebrity titles are coming later this year! In September, connect with your little reader over wise and witty life lessons from Matthew McConaughey. In November, read about the life of one of the world's most beloved superstars, Barbra Streisand, delivered in her own words. Check out more details about these stellar books below!
My Name Is Barbra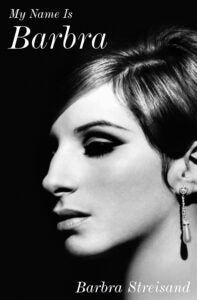 Barbra Streisand is by any account a living legend, a woman who in a career spanning six decades has excelled in every area of entertainment. She is among the handful of EGOT winners (Emmy, Grammy, Oscar, and Tony) and has one of the greatest and most recognizable voices in the history of popular music. She has been nominated for a Grammy 46 times, and with Yentl she became the first woman to write, produce, direct, and star in a major motion picture. In My Name Is Barbra, she tells her own story about her life and extraordinary career, from growing up in Brooklyn to her first star-making appearances in New York nightclubs to her breakout performance in Funny Girl (musical and film) to the long string of successes in every medium in the years that followed. The book is, like Barbra herself, frank, funny, opinionated, and charming. She recounts her early struggles to become an actress, eventually turning to singing to earn a living; the recording of some of her acclaimed albums; the years of effort involved in making Yentl; her direction of The Prince of Tides; her friendships with figures ranging from Marlon Brando to Madeleine Albright; her political advocacy; and the fulfillment she's found in her marriage to James Brolin.
No entertainer's memoir has been more anticipated than Barbra Streisand's, and this engrossing and delightful book will be eagerly welcomed by her millions of fans.
---
Just Because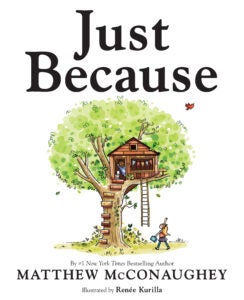 Just because I'm in the race,
doesn't mean I'm fully ready.
Just because I'm shaking,
doesn't mean that I'm not steady.
Have you ever felt worried and excited at the same time?
Have you ever had your feelings hurt but forgiven someone anyway?
Have you ever thought there was more than one right answer to a question?
That's because contradictions are all around us. And they make us who we are.
Filled with his trademark humor and wisdom, Academy Award–winning actor and #1 New York Times bestselling author Matthew McConaughey has crafted a soulful and irreverent collection of life lessons that empowers readers, big and small, to celebrate how we are all full of possibility.
Why? Just because.