An exquisite picture book that celebrates the fall season and encourages children to see the colorful leaves around them in an entirely new way. The artist uses real leaves of vibrant hues to make her oh-so-charming illustrations.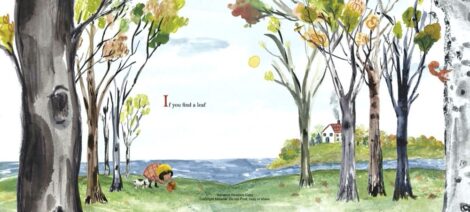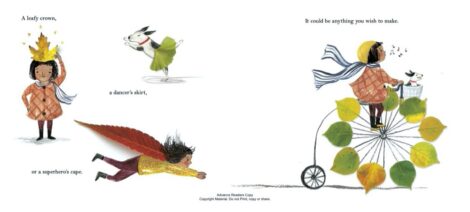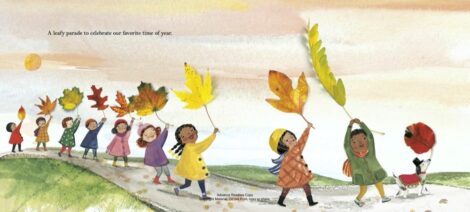 Every year, gusts of wind blow colorful autumn leaves to the ground. Some leaves make a crunch under foot, and others are so beautiful they deserve to be saved.
In this story a young artist draws inspiration from the leaves she collects and every leaf sparks a new idea. She imagines turning a Japanese Zelkova leaf into a boat to sail far away, a Honey Locust leaf into a swing to sway in the gentle breeze, and an American Basswood leaf into a hot air balloon to float high above the trees.
Any young reader who turns the pages of this beautiful book will be inspired to use their own imagination as they hunt for leaves this fall. And for young readers who want to make their own leaf creations there are tips for including leaves in their artwork and additional fun craft ideas.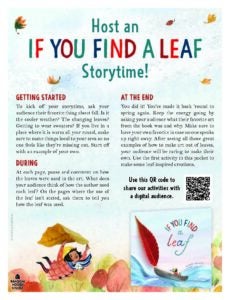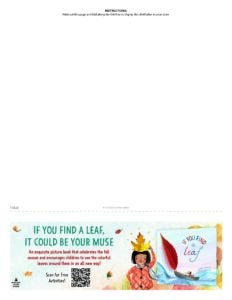 Aimee Sicuro knew at an early age she wanted to make things, and spent many years trying to figure out how. She is the illustrator of many books including 
Dancing Through Fields of Color
, by Elizabeth Brown, a 2019 Junior Library Guild selection. Her work has appeared in 
The New York Times
, 
Parents Magazine
 and other publications. She now lives in Brooklyn, New York with her husband and two children. This is her first book as both an author-illustrator.
Find her online at aimeesicuro.com or on Twitter Instagram @aimeesicuro