Get a front-row seat and experience the excitement of opening night as young dancers prepare for a performance of The Nutcracker. This festive holiday picture book, created in partnership with American Ballet Theatre, is a perfect gift for young readers and dance fans.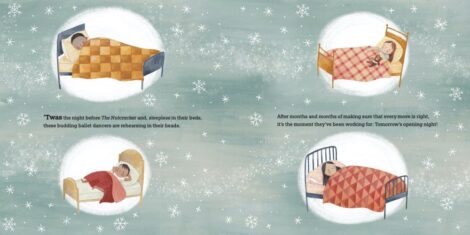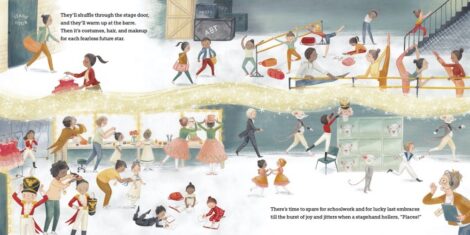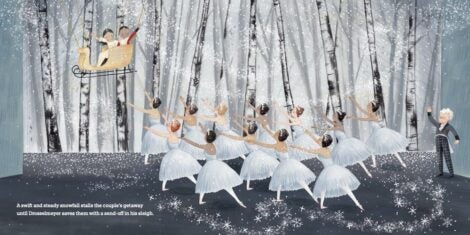 'Twas the night before The Nutcracker and, sleepless in their beds,
these budding ballet dancers are rehearsing in their heads.
Children who dream of dancing in The Nutcracker will love this magical illustrated holiday story, told in the tradition of "The Night Before Christmas." Four young girls and boys experience the thrills of auditions, rehearsals, costume fittings, and finally the big event: opening night! Created in partnership with American Ballet Theatre, here is a behind-the-scenes peek that will delight young dancers.
An afterword with original costume illustrations by Richard Hudson makes this picture book both aspirational and informative. A memorable keepsake, it's perfect for gift giving.
Enjoy these Activities for Every Little Dancer!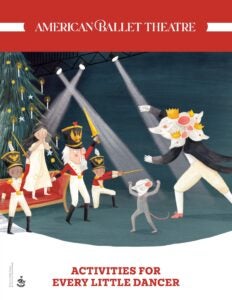 JOHN ROBERT ALLMAN lives in New York City, where he works in marketing for television and theater. He is the author of A Is for Audra: Broadway's Leading Ladies from A to Z, B Is for Ballet: A Dance Alphabet, and Boys Dance! He was born and raised in Texas, where he was often the only boy in dance class. Follow him on Twitter and Instagram at @Johnny_Allman.
AMERICAN BALLET THEATRE is one of the greatest dance companies in the world, revered as a national treasure since its founding season in 1940. Its mission is to create, present, preserve, and extend the great repertoire of classical dancing for the widest possible audience. Headquartered in New York City, ABT is the only American cultural institution of its size and stature to extensively tour, enchanting audiences for eight decades in 50 states, 45 countries, and over 480 cities. ABT's repertoire includes full-length classics and contemporary masterpieces. In 2006, by an act of Congress, ABT became America's National Ballet Company®. Find out more at ABT.org, and follow ABT dancers on Instagram at @abtofficial and @ABTSchool, on Twitter at @ABTBallet, and on Facebook at @AmericanBalletTheatre.
JULIANNA SWANEY is an illustrator, designer, and fine artist whose work is inspired by the themes of imagination, whimsy, and melancholy. Her books include Mermaid School and I Will Always Be Your Bunny. Julianna studied printmaking at Maine College of Art and lives in Portland, Oregon. See more of her work online at juliannaswaney.com and on Instagram at @julianna_swaney.