With a bold, graphic style and a bouncy, rhyming text, this picture book catches rascally kittens being their adorable (and mischievous!) selves from morning to nap to night.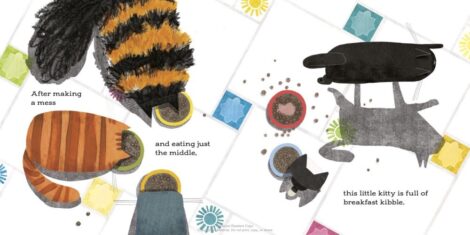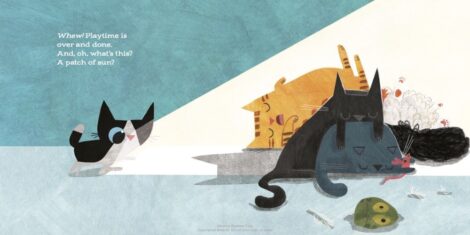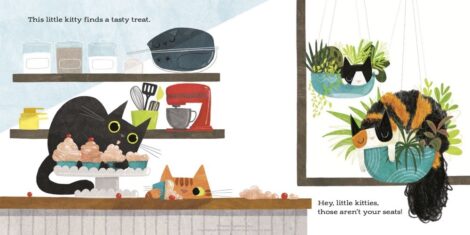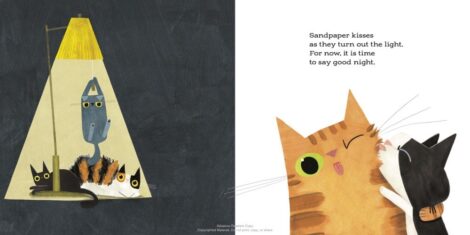 This little kitty starts the day and meows, "Wake up! It's time to play! All the little kitties get out of bed. Their bellies grumble—it's time to be fed."
Read along as these frisky felines pounce and play, claw and climb, and snack and sleep—until daylight fades and these little kitties are ready to receive some love and affection. Filled with bright and playful illustrations, here is an adorable picture book by debut author-illustrator Karen Obuhanych, featuring many delightful cats—all brimming with purrsonality—that will charm cat lovers and kids alike.
Karen Obuhanych is the illustrator of the upcoming Annie's Cat Is Sad (Feiwel and Friends). She was raised in California, where she enjoyed the outdoors, sports, and doing anything creative. Inspired by annual trips to Hawaii, where her father grew up, Karen moved to Oahu to attend the University of Hawaii at Manoa and graduated with a Bachelor of Fine Arts degree in painting. Karen currently resides on the Big Island of Hawaii. This Little Kitty is her debut author/illustrator book. Visit her at ktoart.com and follow her on Instagram at @kto_art.