Explore the healing benefits of crystals with this introductory kit! From learning about each crystal's specific properties for wellness and protection, to tips on how to manifest intentions, this special kit is the perfect guide to begin one's spiritual journey and personal crystal collection. Complete with the 160-page paper-over-board hardcover book filled with photos of each crystal and their unique features, also included are 5 bonus crystals to kick start one's journey and collection!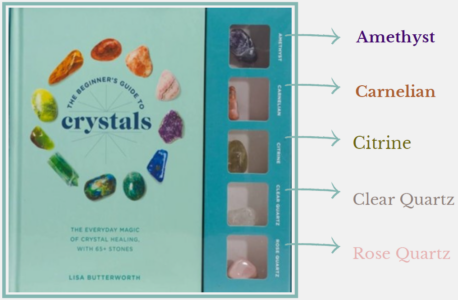 ISBN: 9780525617921
Box Size: 8-1/4″ (L) x 1″(H) x 9″(W)
$24.95 USD/ $33.50 CAD
On sale 8/16/2022
Inside you'll find everything you need to get started on your journey to understanding crystals and their many uses. Learn to channel their energy for protection, bring calmness and tranquility, and enhance concentration and creativity. This kit also teaches you how to build and maintain a collection of your own. Follow the techniques provided to achieve the emotional, spiritual, and physical healing benefits that these crystals have to offer.