Summer 2022 has been a busy time for film and TV tie-ins!
With a lineup that includes lighthearted kids features, imaginative biopics, and action-packed thrillers, there's something for everyone.
For a complete list of adapted books and other related titles, click here.
Direct Adaptations
A movie tie-in edition of Stephen King's bestselling novel Salem's Lot will be released on August 2 about one month before the film premieres.
---
The Gray Man by Mark Greaney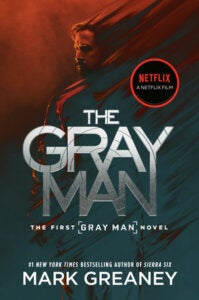 Mark Greaney's bestselling novel The Gray Man will also be available in a new movie tie-in edition on July 12 The film starring Ryan Gosling, Ana De Armas, and Chris Evans will be released on Netflix on July 15.
Check out the action-packed trailer!
---
Persuasion by Jane Austen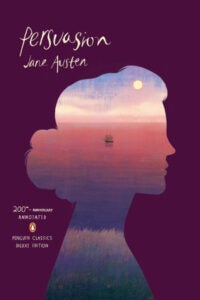 Jane Austen's beloved novel Persuasion is also getting a Netflix adaptation on July 8. The lighthearted reimagining makes the Penguin Classics Deluxe Edition the perfect companion novel.
Check out the trailer!
---
The Djinn and the Nightingale's Eye by A.S. Bryant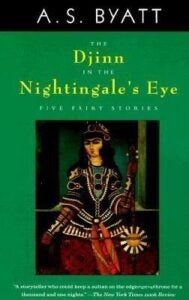 The next adaptation is A.S. Byatt's The Djinn in the Nightingale's Eye. The short story inspired the upcoming film Three Thousand Years of Longing starring Idris Elba and TIlda Swinton. It will be released on August 22.
Check out the adventure-filled trailer!
---
Supporting and Related Titles
Bullet Train: The Art and Making of the Film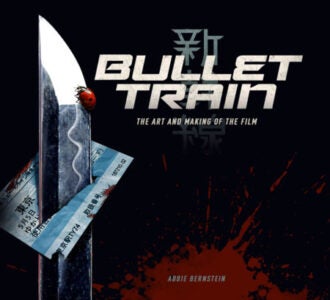 Based on a novel by Kōtarō Isaka, Bullet Train is coming to theaters with a star-studded cast on August 5. On August 9, a book about how the film was made will be available for purchase.
Check out the trailer!
---
DC League of Super-Pets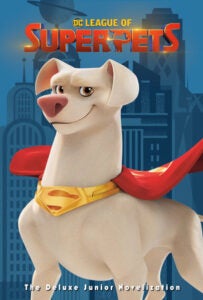 DC League of Super-Pets has a collection of new titles supporting its film release on July 29! The titles include picture books and novelizations for a range of ages and reading levels. These titles can be found here!
Check out the trailer!