It's the first day of school and Little Tortoise is worried. Can she get there on time?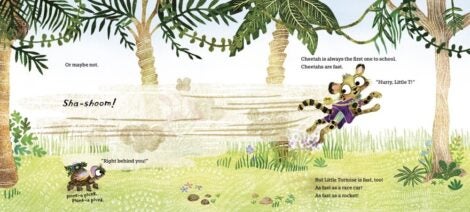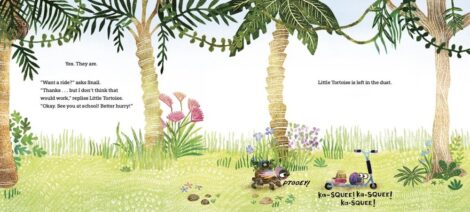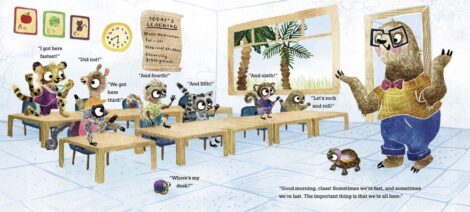 It's the first day of school and Little Tortoise is ready with a backpack filled with new school supplies. Little Tortoise can't wait to get to school and tries very hard not to be the last student there.
But soon Cheetah, Llama, and even a snail on a scooter, overtake her.
And then when she gets stuck in the gutter of the book, she's sure she'll be the last pupil to arrive! But the timely arrival of Mr. Sloth, her new teacher, changes everything.
Gentle reassuring language full of wordplay, and bold and bright art by an up and coming artist offer students a comforting story about this new experience. Here's a fresh way to encourage reluctant students to be on their way.
Enjoy this Activity Sheet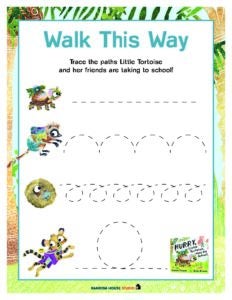 Carrie Finison can't remember a time when she didn't love reading picture books, and now she writes them as well. Her favorite themes are friendship, encouragement, and doughnuts! When she's not writing in her cozy attic office, Carrie loves reading mystery novels, trying new recipes, and hanging out with her husband, son, daughter, and cats.
Erin Kraan is a children's book illustrator, woodcutter and printmaker. She loves the process of carving her characters into wood and seeing how their quirky and whimsical identities come to through the ink in the prints. Erin usually walked with her siblings to get to school wearing her favorite pair of red sneakers. She made it on time before the bell rang…most days…