The comic duo that brought you I Don't Want to Be a Frog is back, with Chip the dog, a hilarious new character who's got some "wisdom" to share.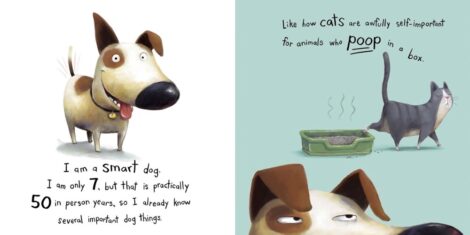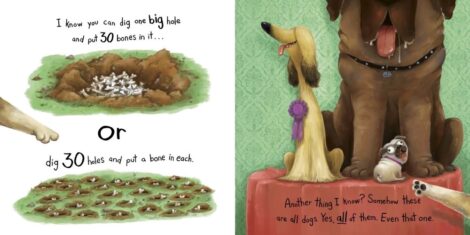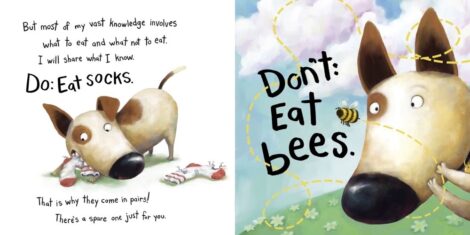 Are you a dog in need of advice? Fear not: Chip the dog is ON IT in this super-silly guide to living your best canine life. Chip is seven; he knows things. Like what to eat (important papers, the fancy bird the humans cooked for the fancy dinner, Grandpa's teeth), and what not to eat (bees). He won't get those mixed up, will he?
Pet lovers will see their own goofy fur-friends in Chip's earnest yet ridiculous antics, and readers who love funny animal stories will find their next favorite book buddy with Chip the dog, who's patiently waiting to eat your homework and slobber on your clothes.
Enjoy these fun Activity Sheets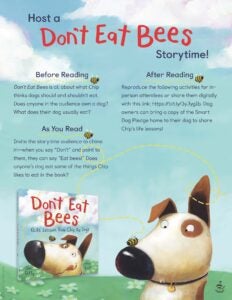 DEV PETTY is the author of many books for kids, including I Don't Want to Be a Frog, Claymates, Moth & Butterfly: Ta Da!, and How Old Is Mr. Tortoise? She lives in Berkeley, California, with her husband, daughters, mean cat, and a snake named Boots who does NOT eat any bees. She also has two dogs who may or may not have eaten several bees. Visit Dev online at devpetty.com and on Twitter at @devpetty.
MIKE BOLDT lives in Alberta, Canada, with his wife, three children, a dog, and a few cats, none of whom eat bees. His books include I Don't Want to Be a Frog, Find Fergus, Bad Dog, and A Tiger Tail. Visit Mike online at mikeboldt.ca, and follow him on Twitter at @MikeBoldt.