Raise the sails and follow the wind across the green sea in this captivating marriage of lyrical prose and intricate illustrations from a renowned West Coast artist.
Old wood boat remembers the wind. Dilapidated and parted from the sea, she remembers and waits as her mast cracks and blackberry vines creep across her deck. But one day, a family tows her home. Scraped, scrubbed, sanded, and varnished, she is made beautiful and seaworthy again. After libations have been poured out, the family casts off, and old wood boat embarks on adventure once more.
In this love letter to sailing, heralded artist Nikki McClure tells the story of a restored boat in timeless and reverent prose that perfectly accompanies her stunning cut-paper illustrations. At once delicate and bold, each page is masterful, rendered from a single sheet of black paper with precision and care that is sure to enthrall readers from coast to coast.



Enjoy these Old Wood Boat Activity Sheets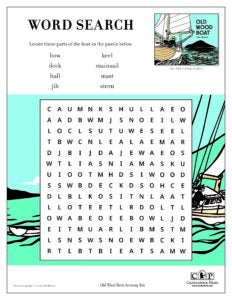 Nikki McClure is a self-taught cut-paper artist. She is also the author and illustrator of numerous children's books and is renowned for her annual calendars. A proud denizen of the Pacific Northwest, she has worked within the Olympia music scene, including the riot grrrl movement, and has had her art exhibited internationally. She lives in Olympia, Washington.