Dr. Seuss Enterprises (DSE) and Random House Children's Books (RHCB) will launch Seuss Studios, a line of books for early readers by new and emerging authors and illustrators who will create original stories inspired by Ted Geisel's (aka Dr. Seuss) unpublished sketches and illustrations. The news was announced today, March 2, Dr. Seuss's birthday, by DSE and RHCB. 
Seuss Studios will carry forward Dr. Seuss's legacy of inspiring millions of people to learn to love to read by working with an inclusive community of authors and illustrators to create books for all young readers and families that capture Dr. Seuss's hallmark spirit of creativity and imagination.
The sketches and illustrations that will serve as inspiration pieces for Seuss Studios books have been selected from the Dr. Seuss Collection archives at UC San Diego and curated by Dr. Seuss Enterprises and Random House Children's Books. The original Dr. Seuss sketch that serves as the inspiration for each of the new Seuss Studios books will be included in the book, along with a note from the creators explaining how they were inspired, and their process.
The launch of Seuss Studios is a tribute to Ted Geisel's commitment to supporting new writers and artists. In 1957, Ted Geisel co-founded the Beginner Books imprint at Random House, the iconic line that includes enduring, bestselling classics like The Cat in the Hat and Green Eggs and Ham. With this imprint, Geisel sought not only to create a robust and enriching library for kids, but also to open new doors for creators who were either at the beginning of their publishing careers or who worked in other creative industries.
Seuss Studios books will be geared toward readers ages 4 to 8.  Additional details on the inaugural list will be announced later this year.
---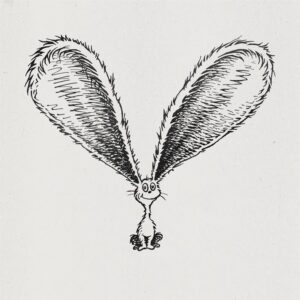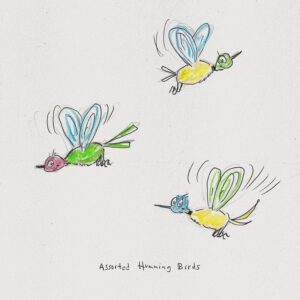 ---