What better place for a road trip than the West Coast (the best coast, by any measure)? From San Diego, California, all the way up to the Olympic Peninsula in Washington State, you'll find off-the-beaten-path adventures up and down the coast. This charming illustrated book
features both the coastal route via historic Highways 101 and 1 (the PCH) and an inland route up Highway 99, highlighting the natural beauty along the shore while also connecting the traveler to major cities and other attractions. Includes side trips to destinations such as Catalina Island, Joshua Tree National Park, Sequoia and Yosemite National Parks, wine country, Crater Lake National Park, the Columbia River Gorge, Mount Rainier National Park, the San Juan Islands, and Vancouver, BC. Also includes in-depth city guides to San Diego, Los Angeles, San Francisco, Sacramento, Portland, and Seattle.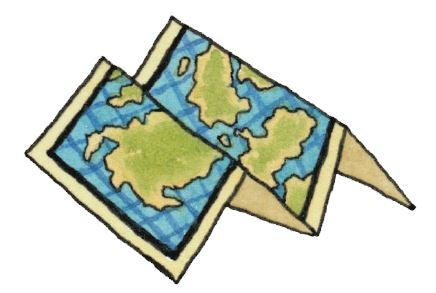 Chock-full of unusual facts, hidden history, and Americana, this one-of-a-kind road trip through California, Oregon, and Washington tells a story of the diversity and depth that created the West Coast we know and love today, showcasing both the ever-changing present and vestiges of the past for those who slow down to look. Perfect for fans of Atlas Obscura, Rebecca
Solnit, and Julia Rothman.
This large format book features 224 pages of original  artwork from Chandler O'Leary, who also created DEAD FEMINISTS. It showcases the sights and natural beauty of the West Coast from the Mexico to Canada borders.  It truly has a treat on every page and represents an excellent value to the end consumer at just $24.95.  THE BEST COAST will make a great coffee table book. The Best Coast: A Road Trip Atlas by Chandler O'Leary (9781632171740: Sasquatch Books) 04/09/2019.
Highlights Summer Travel Activity Books 
---