Check out this gorgeous Special Edition of Anne Morrow Lindbergh's bestselling book, available exclusively to specialty retailers!! In this memoir she shares her meditations on youth and age; love and marriage; solitude and contentment as she set them down during a brief vacation by the sea. Drawing inspiration from the shells on the shore, Lindbergh's muses on the shape of a woman's life. She casts an unsentimental eye on the trappings of modernity that threaten to overwhelm us: the time-saving gadgets that complicate rather than simplify, the multiple commitments that take us from our families. By recording her thoughts during a brief escape from everyday demands, she helps readers find a space for contemplation and creativity within their own lives. This new Special Markets Gift edition will give those who are revisiting the book and those who are coming upon it for the first time fresh insight into the life of this remarkable woman.
Anne Morrow Lindbergh spent her final years in her Connecticut home, continuing her writing projects and enjoying visits from her children and grand-children. She died on February 7, 2001, at the age of ninety-four.
This was a groundbreaking and best-selling work when it was originally published in 1955, Gift from the Sea continues to be discovered by new generations of readers.
POB, foil stamping on the cover with embossed gold foil type.  Because this is an exclusive edition, it won't appear in a search on any site. To order, use the special edition ISBN: 978-0-525-61557-6.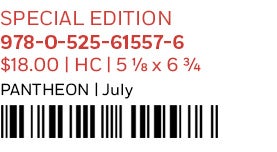 You may also like: A SHORT GUIDE TO A HAPPY LIFE or EVERYTHING I NEED TO KNOW I LEARNED FROM A LITTLE GOLDEN BOOK